Alarm Transceivers - GeoArm Security®
List Price: $29.98
Your Price: $19.99
List Price: $29.98
Your Price: $19.99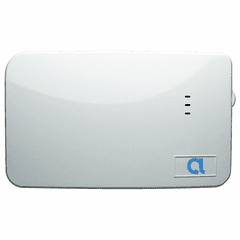 List Price: $182.23
Your Price: $121.49
List Price: $196.40
Your Price: $130.94
List Price: $206.23
Your Price: $137.49
List Price: $200.61
Low Stock: $133.74
List Price: $320.94
Your Price: $213.96
List Price: $159.36
Special Order: $106.24
List Price: $194.98
Your Price: $129.99
List Price: $309.36
Your Price: $206.24
List Price: $96.51
Your Price: $64.34
What is an Alarm Transceiver?
Wireless Transceiver
Send and Receive Signals Securely!
A wireless alarm transceiver is an electronic device that allows a
security system
to send and receive signals wirelessly. Its purpose is to enhance the security of a property by improving communication between the sensors and the main alarm control panel. The transceiver receives signals from the sensors, such as motion detectors or door and window sensors, and transmits them wirelessly to the control panel. It can also receive commands from the control panel, such as arming or disarming the system, and relay them wirelessly to the sensors. This eliminates the need for wires and cables, making installation easier and more flexible. The wireless alarm transceiver is an essential component of any modern wireless security system.
There are several advantages of adding a wireless alarm transceiver to a security system:
1. Ease of Installation:
A wireless alarm transceiver does not require any wiring, which makes it easy to install and saves time and money on installation costs.
2. Increased Flexibility:
Wireless transceivers allow you to add sensors and devices to your security system without having to run wires, which means you can modify or expand your system more easily.
3. Compatibility with Newer Technologies:
Adding a wireless alarm transceiver can make it easier to integrate newer security technologies/frequencies into an existing security system.