Two-Way Audio Security Cameras - GeoArm Security®
List Price: $386.23
Your Price: $257.49
List Price: $320.25
Your Price: $213.50
List Price: $298.13
Your Price: $198.75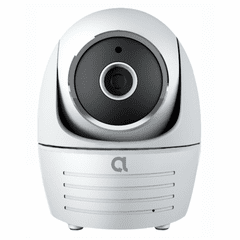 List Price: $176.15
Your Price: $117.44
List Price: $307.78
Your Price: $205.19
List Price: $152.53
Back-Ordered: $101.69
List Price: $223.76
Your Price: $149.18
List Price: $274.54
Your Price: $183.03
What are Two-Way Audio Security Cameras?
Two-Way Audio Cameras
for Communication Between Individuals
A two-way audio security camera is a type of security camera that allows for both audio and video communication between the user and the camera. This means that the user can both hear what is happening in the vicinity of the camera and communicate with anyone in that area. These types of cameras are often used in home security systems or in commercial settings to allow for remote monitoring and communication. Two-way audio cameras can provide enhanced security measures and allow for real-time interaction with individuals on the other side of the camera.
There are several good reasons to use two-way audio security cameras:
1. Improved Surveillance:
Two-way audio security cameras allow you to monitor your property and respond immediately to any suspicious activity. This can help you prevent theft, vandalism, and other crimes.
2. Real-Time Communication:
Two-way audio security cameras enable real-time communication with anyone on your property. This can be useful in situations where you need to give instructions to someone or warn them of potential danger.
3. Remote Monitoring:
Two-way audio security cameras can be accessed remotely via a smartphone, tablet, or computer. This means you can check in on your property at any time, from anywhere in the world.
4. Peace of Mind:
With a two-way audio security camera, you can feel secure in knowing that you have an extra set of eyes on your property at all times. This can provide peace of mind, especially when you are away from home or on vacation.