Pan/Tilt Security Cameras - GeoArm Security®
List Price: $373.11
Your Price: $248.74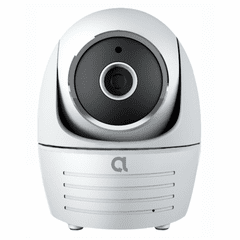 List Price: $163.11
Your Price: $108.74
List Price: $223.76
Your Price: $149.18
What are Pan/Tilt Security Cameras?
Pan/Tilt Cameras
for Flexible Control of Viewing Angles
A pan/tilt security camera is a type of security camera that can be moved remotely to pan (move horizontally) or tilt (move vertically) to adjust the viewing angle. This allows the camera to cover a wider area and provide better surveillance coverage compared to fixed cameras. Pan/tilt cameras are commonly used for home security, businesses, and outdoor surveillance as they allow users to remotely monitor and control the camera from anywhere using their smartphones or computers.
There are several good reasons to use pan/tilt security cameras:
1. Increased Coverage:
A pan/tilt security camera can be controlled remotely to cover larger areas than a fixed camera. This can be particularly useful for monitoring large spaces like warehouses or parking lots.
2. Flexibility:
With a pan/tilt camera, you can adjust the viewing angle as needed. This is particularly useful in situations where you need to monitor a specific area at a specific time, such as during a delivery or visitor arrival.
3. Live Monitoring:
Many pan/tilt security cameras come with mobile apps or web interfaces that allow you to view live footage and control the camera remotely. This can provide you with peace of mind when you're away from home or business.
4. Motion Detection:
Some pan/tilt cameras come with built-in motion detection that alerts you when movement is detected. This can allow you to respond to potential security issues quickly.