Alarm Translators - GeoArm Security®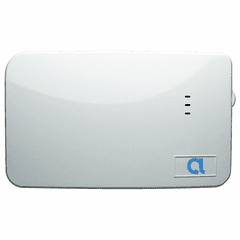 List Price: $168.73
Your Price: $112.49
List Price: $181.86
Your Price: $121.24
What is an Alarm Translator?
Alarm Signal Translator
Salvage Your Existing Security Equipment!
An alarm translator is a device that allows a
security system
to communicate with and transmit alarm signals to the control panel and/or GeoArm central monitoring station, regardless of the type or manufacturer of the security system equipment. This is particularly useful for businesses or homes that have an older security system that may not be compatible with newer alarm monitoring technology. The alarm translator typically connects to the existing security system and receives alarm signals from the system's sensors, then translates and transmits those signals to the GeoArm monitoring station via telephone, internet or cellular communication.
There are several reasons why you might want to add an alarm translator to your security system:
1. Compatibility:
An alarm translator can be useful when you have an older security system that is no longer compatible with modern communication protocols. With an alarm translator, you can upgrade your system to communicate with newer monitoring systems.
2. Flexibility:
Adding an alarm translator can give you the flexibility to add or replace components of your security system without needing to reprogram everything. This can save time and money by reducing the need for a technician to come out and reprogram the entire system.
3. Remote Monitoring:
Alarm translators can communicate with a compatible control panel and/or the GeoArm central monitoring station, allowing you to receive alerts and notifications from different security system wireless frequencies no matter where you are. This can provide peace of mind and added security for your property.