Burglary Intrusion Alarm Communicators - GeoArm Security®
Buy Online!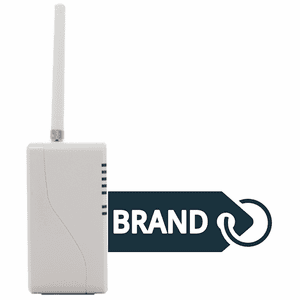 Buy Online!
Buy Online!
What are Burglar Alarm Communicators?
Alarm Communicators
Burglary, Smoke, Carbon Monoxide, etc!
Burglary intrusion alarm communicators are devices that are used in
security systems
to communicate alarm signals from your security system to the GeoArm central monitoring station or other designated recipient. They are also commonly referred to as "alarm communicators" or "alarm transmitters". When a security system detects an intrusion or other condition that triggers an alarm, the alarm communicator transmits a signal via a communication path such as the cellular network, wifi and/or internet connection to the monitoring station, which then alerts the appropriate authorities or individuals. This allows for a quick and efficient response to potential security threats.
Burglary Alarm Signal to Apprehension:
Step 1.
A security sensor is triggered and is transmitted from the burglar control panel communicator to the end user and/or GeoArm 24/7 Pro central monitoring station.
Step 2.
With
DIY self monitoring
, the end user is responsible for dispatching the authorities when an alarm initiating event occurs.
With
PRO central monitoring
, the 24/7 live operator is responsible for following the dispatch protocol (listed in Step 3).
Step 3.
If alarm signal is either confirmed valid, or if the end user is unreachable when the operator attempts to contact them, then dispatching procedures will occur (police, fire and/or medical authorities).

Internet
Path

WiFi
Path

Cellular
Path

Dual
Paths

Tri
Paths
No-Term Contracts:
No-Third Party Bills:
Free Move Program:
Free Technical Support:
ETL-Listed Provider:
Line Cut Protection:
Supported Brands?
The Following Alarm Brands are Supported for Sending Alarm Signals to the Central Station.
2GIG:
Alarm.com:
AlarmNet:
Alula:
DSC:
GeoAlarm:
Honeywell:
GE Interlogix:
IpDatatel:
M2M:
Napco:
Qolsys:
Resideo:
Resolution:
Telguard:
Uplink:
Videofied:
Required Equipment?
The Following Alarm Communicators are Required To Send Alarm Signals to the Central Station.
Internet Communicator:
WiFi Communicator:
Cellular Communicator:
Dual-Paths Communicator:
Tri-Paths Communicator:
▼ Burglary Intrusion Alarm Communicator Brands ▼
▼ Burglary Intrusion Alarm Communication Paths ▼
▼ Burglary Intrusion Compatible Alarm Control Panels ▼